Your Purchase Today Helps Save Lives!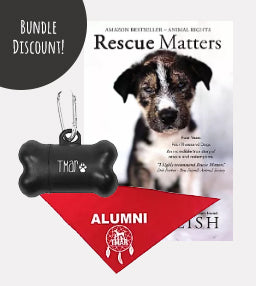 The Alumi Starter Kit
$34.00
Details
TMAR alumni Nellie wears her bandana with pride, knowing her parents are always ready to "clean up" after her with the TMAR poop bag holder and teach her the history of TMAR with the book Rescue Matters. This bundle features the perfect trio of Rescue Matters, the TMAR Poop Bag Holder, and the Alumni Bandana all at a discounted bundle price!