Your Purchase Today Helps Save Lives!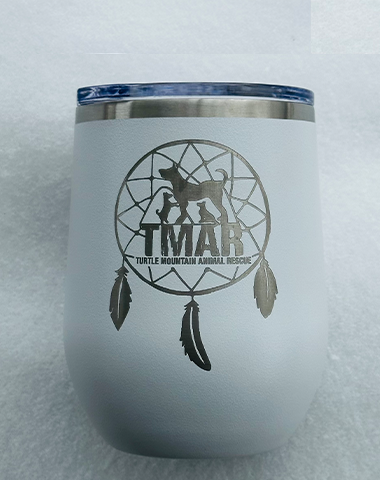 The Eve Wine Tumbler
$35.00
Details
The Eve Wine Tumbler
12 oz. Stainless Steel Polar Camel Stemless Wine Glasses feature double-wall, vacuum insulation with a clear lid. They are 2X heat and cold resistant compared to glass or plastic wine glasses. 
Laser Etched
3 1/2"(L) x 4 3/8"(H)
There are no holidays off for TMAR, we are available every day for the communities we serve. In 2018 we had our very own Christmas Eve miracle. Eve came to us in extremely poor health and with a severe case of mange. She stole the hearts of thousands of TMAR viewers who tuned in nightly to watch her recover.  After lots of TLC, Eve's body and spirit healed and we found her a loving committed home. Watch Eve's story here.